Dear Prospective Students and Corporate Clients,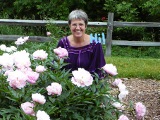 Thank you for visiting our website. We custom design and teach private and semi-private tutorials , as well as small group classes for all needs, including successful presentations, TOEIC and TOEFL test preparation.
Our students include busy professional men and women from around the world working for international and American companies. We also serve the Ann Arbor area academic community including University of Michigan GMBA, LL.M, Medical, Dental, Engineering and other visiting scholars, researchers and graduate students from Japan, Korea, Germany, Brazil, Mexico, China, Italy, Indonesia, and many other countries. Please contact us if you have been conditionally admitted into a program at the University of Michigan.We have helped others in this situation before. We can help you.
For over twenty years, we have enjoyed working with Aisin, Hyundai, Siemens, Subaru, Terumo, Toyota, Yazaki and numerous other company employees and their families. We look forward to serving you next! Please feel free to call us or send us an email for more information and to schedule your first class!
Classes are held on the west side of Ann Arbor, MI.
For more information call: 734-665-7801
E-mail: EmaStefanova@cs.com

Quality teaching, tutoring and translating since 1979
Schedule & Fees
English for Academic Purposes

( EAP )

English for Business Studies

( EBS )

English for Legal Studies

( ELS )

On-site ESL
We are also available for on-site ESL classes in the Ann Arbor area.